Going Back to Arabia/Desert Dreaming



zine and video (duration 3:15), (2019- ongoing)


Going Back to Arabia/Desert Dreaming investigates cultural transformations in the Muslim community of Sri Lanka as I experienced them through the experience of growing up in a large middle class family. These changes have simultaneously resulted in the formation of a new cultural identity for Muslims which has also resulted in them being actively othered by elements in Sri Lanka's post-war polical make-up which favors Sinhala Buddhist majoritarianism. Both a zine and a video was produced for the initial phase, in which I try to deal with the complexity of the issue at large and the impossibility of reducing causes to results in simplistic ways, so as to easily explain difficulties faced by the various communities in Sri Lanka today.

The work uses methods such as detournement and collage. Material used included famiy photographs, personal writings, found text and other media as well as recorded conversations with family members.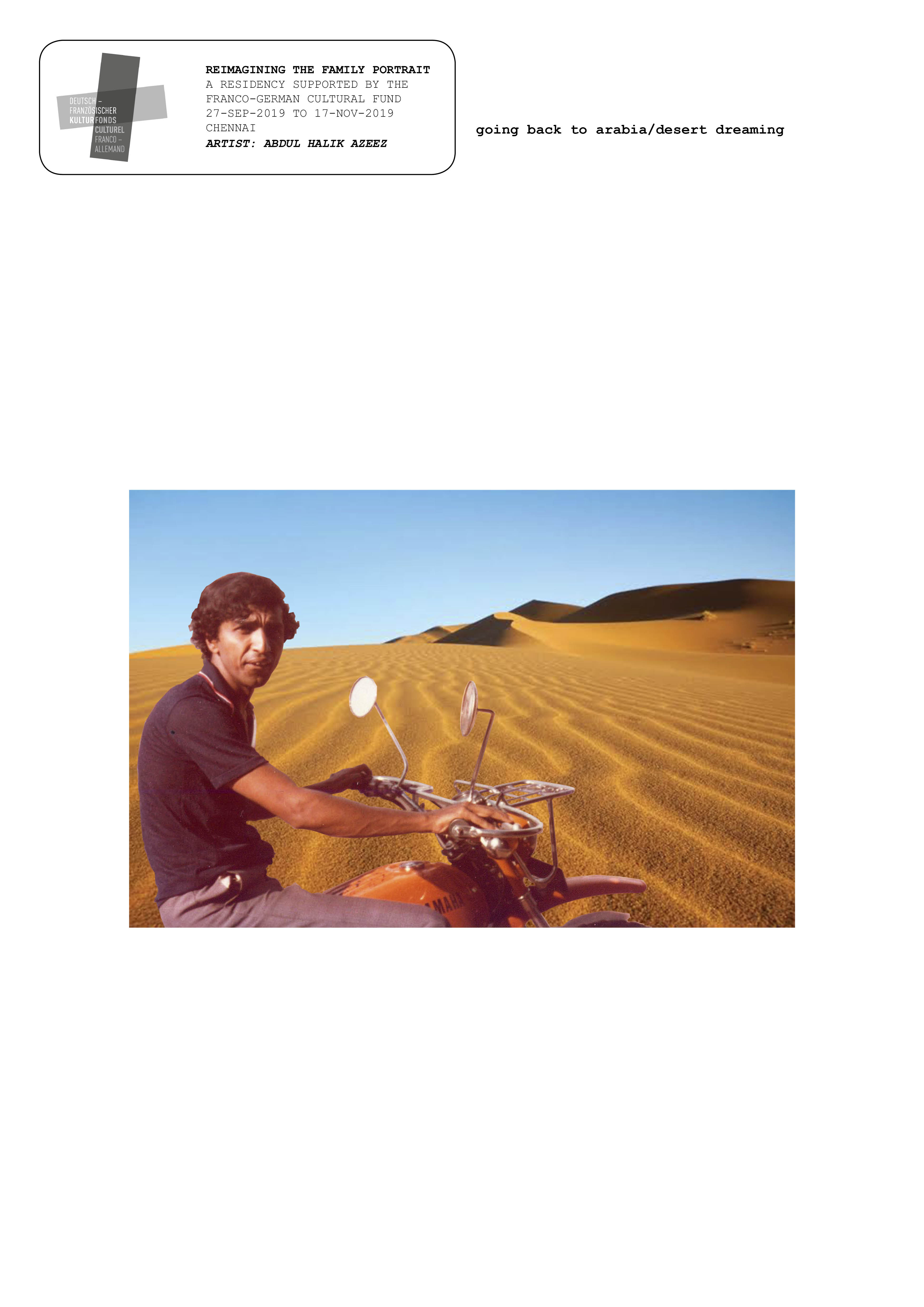 The first chaper of Going Back to Arabia/Desert Dreaming was developed at the "reimagining the family portrait" residency jointly organized by the Chennai Photo Biennale, Alliance Franciase Madras and the Goethe Institut Chennai.